The City of Rockwall, along with other North Region cities, are co-hosting the 2021 TRAPS North Region Park Maintenance Rodeo on Thursday, October 7th. Please remember that two contestants per city will be permitted per event. In case of rain on the day of the event, please call 972-880-4234 for cancellation information. A rain date is scheduled for Thursday, October 14th.
2021 TRAPS North Rodeo Registration Packet
Event Details:
Event Date: Thursday, October 7, 2021
Location:
Leon Tuttle Athletic Complex
1600 Airport Rd, Rockwall, TX 75087
Schedule:
7:30 AM: Check-In and Breakfast
8:30 AM: Events Begin
Noon: Lunch, Raffle, Awards
Events:
Truck & Trailer
Zero Turn Mower
Backpack Blower
Plant Identification
Irrigation Assembly
Backhoe
Nail Driving
▪ Each participant may only compete in two events. Cities not required to fill all spots.
▪ Top 5 of each event advance to state competition
Judges:
▪ Submit at least two people from your City to act as event judges.
▪ Judges Meeting (We will contact each city to confirm attendees)
There will be a meeting of all judges on Thursday, September 23, 2021 at 11:00 a.m. at the event site. Please RSVP to Wendy Young at wyoung@rockwall.com. Lunch for judges will be provided for the meeting and Rodeo.
Recreational Events (For regional prizes only, no registration needed)
Home Run Derby
Disc Golf
Cornhole
Meals:
Breakfast and lunch provided for participants and judges.
Registration:
Entry deadline is Friday, September 3, 2021. On-site registration not available but substitutions are allowed.
2021 TRAPS North Rodeo Registration Packet
TRAPS Rodeo Rules (PDF)
2021 Sponsors

Title Co-Sponsors: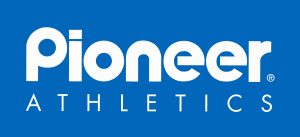 Lunch Sponsor: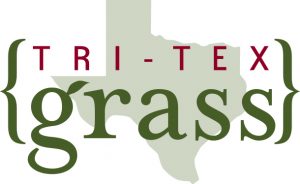 2019 Results

Truck and Trailer
Place
City
Name
Name
Time
1st
Denton
Brian Noles
Jason Wilson
39
2nd
Sachse
Mario Bautista
Kyle Murray
41
3rd
Lewisville
Dylan Peck
Germain Walls
50
4th
Trophy Club
Donald Thetford
Victor Coral
62
5th
Dallas
Ernesto Garcia
Margarito Izaguirre
78
6th
Rockwall
Kyle Pullen
Oscar Hernandez
114
Backpack Blower
Place
City
Name
Time
1st
Farmers Branch
Roberto Sarabia
19.44
2nd
Rockwall
Carlos Romero
21.15
3rd
Irving
Rene Hildago
21.25
4th
Frisco
Pedro Galvan
22.03
5th
Denton
Justin Hammond
22.72
6th
Rockwall
Lorenzo Jaramillo
24.24
Zero Turn Obstacle Course
Place
City
Name
Time
1st
Rockwall
Brian Sartain
19.54
2nd
Rockwall
John Adair
21.87
3rd
Denton
Adrian Luna
22.12
4th
Carrollton
Eliseo Medina
22.94
5th
Lewisville
Julio Heredia
24.47
6th
Mansfield
Chris Lelonek
24.5
Nail Driving
Place
City
Name
Hits
1st
Farmers Branch
Agustin Aguirre
3&2
2nd
Frisco
Edgar Castillo
3&5
3rd
Wylie
Archie Whitt
3&6&2
4th
Murphy
Danny Murphy
3&6&4
5th
Rockwall
Brian Sartain
4&3&2
6th
Dallas
Humberto Venegas
4&3&4
Backhoe Competition
Place
City
Name
Time
1st
Arlington
Adrian Guerrero
1.42
2nd
Rockwall
Carlos Romero
2.15
3rd
Flowermound
Shen
2.4
4th
Plano
Jeremiah Jasso
3.06
5th
Irving
Brian Reeves
3.53
Irrigation Assembly
Place
City
Name
Name
Time
1st
Carrolton
Kevin Burkman
Kevin Arnold
130
2nd
Mansfield
Anthony Ford
Chris Adolph
133
3rd
Rockwall
Sergio Escobar
Alfredo Esquivel
137
4th
Farmers Branch
Genaro Herrera
Jose Tores
147
5th
Duncanville
Mike Forrester
Jeff Peoples
153
6th
Murphy
Cody Clark
Danny Mayberry
163
Plant & Weed ID
Place
City
Name
Points
1st
Fort Worth
John Langevin
55
2nd
Farmers Branch
Pam Smith
45
3rd
Frisco
Jessica Waldrop
42.5
4th
Rockwall
Travis Sales
32.5
5th
Mansfield
John Dilday
25
6th
Plano
Ann Fuller
22.5