The City of Irving will host the 2022 TRAPS North Region Park Maintenance Rodeo on Thursday, October 13th. Please remember that two contestants per city will be permitted per event.
2022 TRAPS North Rodeo Registration Packet (Coming Soon)
Event Details:
Event Date: Thursday, October 13, 2022
Location:
TBD
Schedule:
7:30 AM: Check-In and Breakfast
8:30 AM: Events Begin
Noon: Lunch, Raffle, Awards
Events:
Truck & Trailer
Zero Turn Mower
Backpack Blower
Plant Identification
Irrigation Assembly
Backhoe
Nail Driving
▪ Each participant may only compete in two events. Cities not required to fill all spots.
▪ Top 5 of each event advance to state competition
Judges:
▪ Submit at least two people from your City to act as event judges.
▪ Judges Meeting (We will contact each city to confirm attendees)
Recreational Events (For regional prizes only, no registration needed)
Home Run Derby
Disc Golf
Cornhole
Meals:
Breakfast and lunch provided for participants and judges.
Registration:
On-site registration not available but substitutions are allowed.
2022 TRAPS North Rodeo Registration Packet (Coming Soon)
TRAPS Rodeo Rules (Coming Soon)
Thanks again to our 2021 Sponsors

Title Co-Sponsors: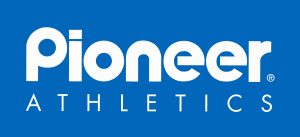 Lunch Sponsor: